The hubby and I usually send out Christmas cards to all of our supporters, but this year we're also sending out some family Christmas cards to our friends in Ireland. Here's a preview!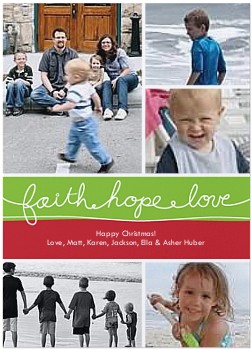 Handwritten Wishes Christmas
The Lord has blessed us with some seriously cute kiddos. Major props to my dad and step-mom for providing the gorgeous backdrops for their photos, both in Kansas City and North Carolina. We feel so fortunate to have had this year near our families!